With 16 insightful sessions taking place over one and a half days, there are plenty of opportunities to learn how to expertly navigate the creator economy and stay ahead of the curve.
Enjoy topics carefully chosen to help you enhance your influencer marketing campaigns and add value to your business, such as:
Hear from our Platinum Sponsors Mavrck and CJ and our Stage Sponsors Influencity and impact.com.
Meet over 20 exhibitors, connect with 500+ delegates and network over breakfast, lunch and coffee breaks.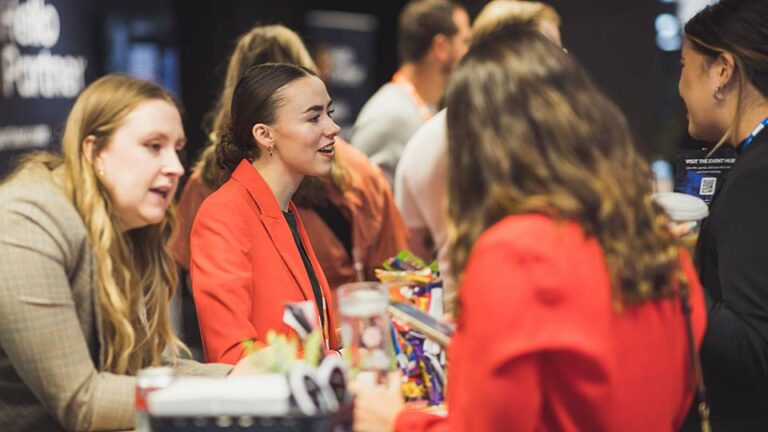 An afternoon of Sessions, Networking, and the Official Party
Tuesday 20th June
Doors and badge collection open at 1pm on Tuesday 20, with sessions kicking off at 2pm giving you plenty of time to meet a client or two before heading into your talk of choice.
Happy Hour starts at 5pm, so make sure you head straight to the bar to unwind with a refreshment after the last session wraps up.
We've made sure you have a few hours to spare before the official IMS Party in the evening. Why not take a client to dinner, grab a bite with the team or take a stroll around Times Square.
Details of the official party will be announced very soon…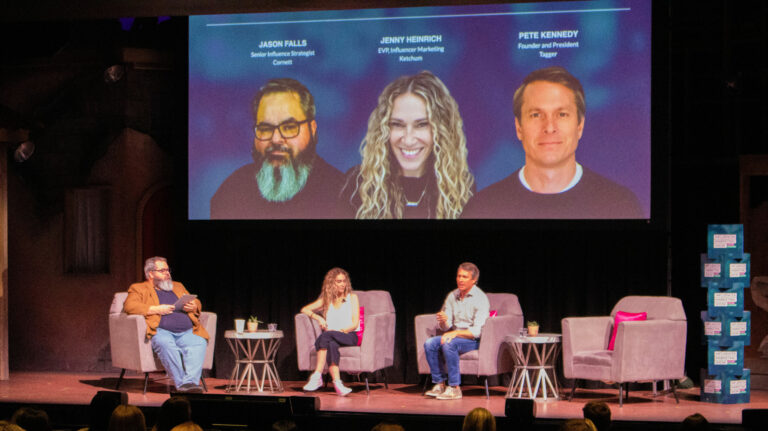 Wednesday 21st June

We reopen at 8.30am on Wednesday 21 ready for a jam-packed day of industry debate into all things Influencer Marketing. 
Breakfast is until 10am, and the stages will open at 9.50am for a 10am start.
We love a long lunch to maximize your networking opportunities so head to the lobby or the mezzanine and enjoy a delicious complimentary lunch from 12.10pm. 
Sessions begin again at 1.40pm until we end the day on a high with another happy hour at 5pm.
We'll be announcing more details about our agenda and networking opportunities very soon, make sure you sign up to our newsletter or follow us on LinkedIn to be kept in the loop.