We're doing things a little differently this year. Our conference production team has been curating a diverse range of intriguing sessions and is now on the lookout for industry experts and creative minds to join the speaking class of 2023.
A handful of these sessions are listed below – if you think you or a colleague harnesses the knowledge required to fill one of these spots on the agenda, make sure to submit them below. 
There is a wide range of session formats taking place at IMS Europe 2023, from solo sessions, to panel discussions, to debate-style fireside chats…
What's Going to Happen to Gen Alpha? Online Safety and the Future of Child Influencers
Gen Alpha is the first generation to grow up with influencer parents, and with no choice but to live their lives in the digital age. With the online realm becoming increasingly multi-faceted, along with the landscape of online safety, the implications of influencer parents on Gen Alpha are becoming more obvious.
As we begin to witness the intricacies of social media's influence on kids, it's important to delve into the potential consequences, as well as the legal and ethical considerations surrounding child influencers.
This session will see a transparent discussion about the impact of social media on younger generations, shedding light on the challenges and opportunities this digital era presents. Our speakers will examine the emerging phenomenon of influencer children and address the pressing question: What lies ahead for this new generation?
In this session you'll learn:
The Power of Authenticity: Nurturing Genuine Connections in Influencer Marketing
According to recent research from EnTribe, nearly 90% of consumers no longer trust influencers. With this in mind, brands must adapt their influencer marketing strategies to ensure authenticity.
Drawing from this reported decline in consumer trust towards influencers, we'll delve into the reasons behind this shift and examine the repercussions it poses for brands. We'll explore the concept that people trust people more than they trust brands, and examine how brands can leverage this insight to build genuine connections with their audience. We'll take a look at the age old authenticity conversation, specifically focusing on the power of authentic influencer collaborations, and teach you how to foster relationships that resonate with consumers on a deeper level.
In this session you'll learn:
Failing Forward: Learning from a Brand's Mistakes
The best way to progress is to take a look at your mistakes and learn from them. There is power in embracing failure, and in this session, one brave brand will harness this, taking centre stage and casting their eye back to a campaign that perhaps didn't go to plan…and as a result, draw some valuable takeaways.
Learn from this brand's mistakes, so you don't have to make them yourself.
In this session:
Strong Independent Creator: A New Era of Influencer Autonomy
According to Podia, nearly one third of creators say that growing their audience is the biggest challenge they face when building their business. And having a following on a platform doesn't mean you own your relationship with that audience.
This conversation is hugely important: it's the difference between posting on Instagram and hoping the algorithm puts your content in front of your followers VS knowing that your message gets to the right people.
In this session you'll learn:
The Evolution of Influencer Marketing: From Outsourcing to In-House Teams
Over the years, there's been a shift in brands' approach to managing their influencer marketing efforts. In the past, they relied heavily on outsourcing influencer marketing to agencies. However, as the industry matured, brands recognised the need for more control and efficiency, leading them to build in-house teams dedicated to influencer marketing.
This session will delve into the reasons behind this transition and explore why having an in-house team is often considered better for long-term success, but why it sometimes isn't the best option; brands can't be experts at everything. Sometimes, it's necessary to outsource certain aspects of influencer marketing to specialised experts. By doing so, brands can optimise their efforts and achieve better results.
Changing of the Guard: Unveiling the Successes of Brands of Different Generations
There may be some similarities, but the secrets behind the success of brands that have mastered the art of influencer marketing could be wildly contrasting between the old and new guard.
In this session, you'll witness invaluable insights into the strategies employed by huge spending brands, using real-life examples to showcase their journeys. Explore the intriguing case studies of prominent brands in the space, comparing their influencer marketing approaches with emerging players who seem to already have nailed the art of influencer marketing.
Discover how these brands harnessed the power of influencers and examine the contrasting dynamics between TikTok and Instagram as platforms for building successful brands. Gain a deeper understanding of the unique strategies and tactics used by brands of different generations to connect with their target audience, generate engagement, and achieve sustainable growth, and see how these can all be harnessed for your brand, whether well established in the industry, or just starting out.
Barriers to Entry and the Pivotal Moments in the Conception of a Creator
Recent findings from MSL state that while 73% of white influencers will have landed their first paid engagement within a year, just 46% of BIPOC talent will reach the same milestone – a delay that ultimately impedes their long-term success. It's undoubted that action needs to be taken to tackle this, and we're sure brands agree – so why are they finding it so hard to recruit a diverse and fair creator base?
There's no point in stating your brand values and morals if the creators you work with don't represent these views too. It's crucial for brands to align their values with their marketing efforts. Join us as we delve deep into the fundamental concepts behind brand values and how they shape a brand's identity and reputation, to understand the significance of consistency and integrity in communicating brand values through the creators you work with. It's time to put an end to empty promises and tokenistic statements that exploit social causes and beliefs for the sake of profit.
In this session:
Harnessing Micro-Communities for Impactful Engagement
Podcasting has emerged and proven itself as a captivating medium to connect with audiences. Now one of the most popular formats for reaching audiences for content creators, we're keen to explore the fascinating journey the podcasting cycle has taken, where social video takes the lead and TikTok clips become a gateway to exceptional podcast content.
We'll begin by delving into content creators who have successfully cultivated Patreon communities. Discover the secrets of their thriving communities, the number of passionate followers they've amassed, and how they wish brands would recognise the tremendous potential in this space – numbers that far surpass the notion of "small."
But it doesn't end there. We'll also unravel the concept of micro-communities, and how resonating in seemingly "unsexy" environments can lead to unparalleled impact and forge deeper connections with audiences.
In this session you'll learn:
The More Things Change, the More They Stay the Same: Unveiling the Enduring Pillars of Influencer Marketing
The creator economy landscape has experienced rapid transformation over the past decade. Once dominated by traditional influencers, the industry is now witnessing a shift towards content creators, as brands and consumers seek out more authentic and user-generated content. However, amidst these changes, certain foundational elements have remained steadfast. In this session, we will explore the ever-evolving nature of influencer marketing, shedding light on the enduring pillars that continue to shape its success.
This session will dive into:
Playing With Fire: The Threats of Deepfake Technology
Whether or not you're of the opinion that AI will benefit influencer marketing, there's no denying that certain technologies seem a little…creepy. Deepfakes are media that has been digitally manipulated to replace one facial appearance convincingly with that of another, using deep generative methods. When you take a look at the negative uses associated with this prevalent technology, from fake celebrity pornographic material to financial fraud, it's hard to believe that anything good can come of it.
However, there are those who can see how adopting this technology could provide brands with the opportunity to feature influencers and celebrities in campaigns with a lot less time and effort needed. Have the threats of this tech overshadowed its potential to transform this landscape for the better? This session will be looking at how to mitigate the hazards that this particular element of AI can present, and how to capitalise on the benefits that it could, one day, provide.
In this session you'll discover:
Decoding Influencer Marketing Analytics: Unveiling New Metrics for Measuring ROI and Impact
As influencer marketing matures and programmes become more advanced, there is a growing demand for more robust analytics and performance metrics to demonstrate the tangible value of influencer campaigns.
With advertisers seeking to demonstrate ROI and quantify the impact of influencer campaigns, there is a massive appetite for a consistent measurement framework.
This session will delve deep into the realm of influencer marketing analytics and the transformative technologies that are revolutionising the measurement landscape. We will explore the latest advancements and metrics designed to help advertisers gauge the true value of creator campaigns, effectively comparing them against traditional digital marketing channels. As the influencer and creator economy strives to become a more established media option for marketers, these new metrics hold the key to unlocking the full potential of influencer marketing.
In this session you'll:
What speakers are we looking for?
We are very interested in speakers that have never spoken before, as we would love to see a fresh perspective brought to the stage! Our D&I Guidance must be noted when submitting speakers as we are committed to providing fair opportunities to all.
If you are submitting a session with multiple speakers, your submission will be viewed favourably if you have thought about the different perspectives for the session, considering having those from across the channel putting forward varied viewpoints.
How long do I have to submit?
Not long! Our initial submissions are only open until the 18th of August, so get your submission in ASAP.
In short, we are so excited to read your submissions, so what are you waiting for?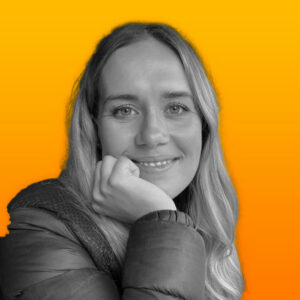 Head of Content
Hello Partner
kate.mcgregor@hellopartner.com
Conference Producer
Hello Partner
niamh.butler-walton@hellopartner.com